Best Portable Shoe Dryer
NOTE: THIS OFFER VALID ONLY TODAY
| | |
| --- | --- |
| SHIPPING |  FREE |
| DISCOUNT |  $10  |
Your Well-being is more important than anything else. This is why we created the Shoe Dryer - the first and only electric deodorizer that kills lingering odors with the POWER OF HEAT WITHOUT ODOR. Introducing the Unique Shoe Dryer, the #1 Shoe Disinfectant and Deodorizer.
- PTC (Positive Temperature Coefficient) - Deodorize and dehumidify its immediate area. - Kills all bacteria and eliminates odor by heating - Surrounded by an ABS Flame Retardant shell - LED Self Timer The Shoe Dryer features a PTC heating element and a self-timer, which are tested to achieve up to 99% sanitation efficacy while being surrounded by a flame retardant shell. With this technology, the device eliminates all odor-causing bacteria and dehumidifies its immediate area.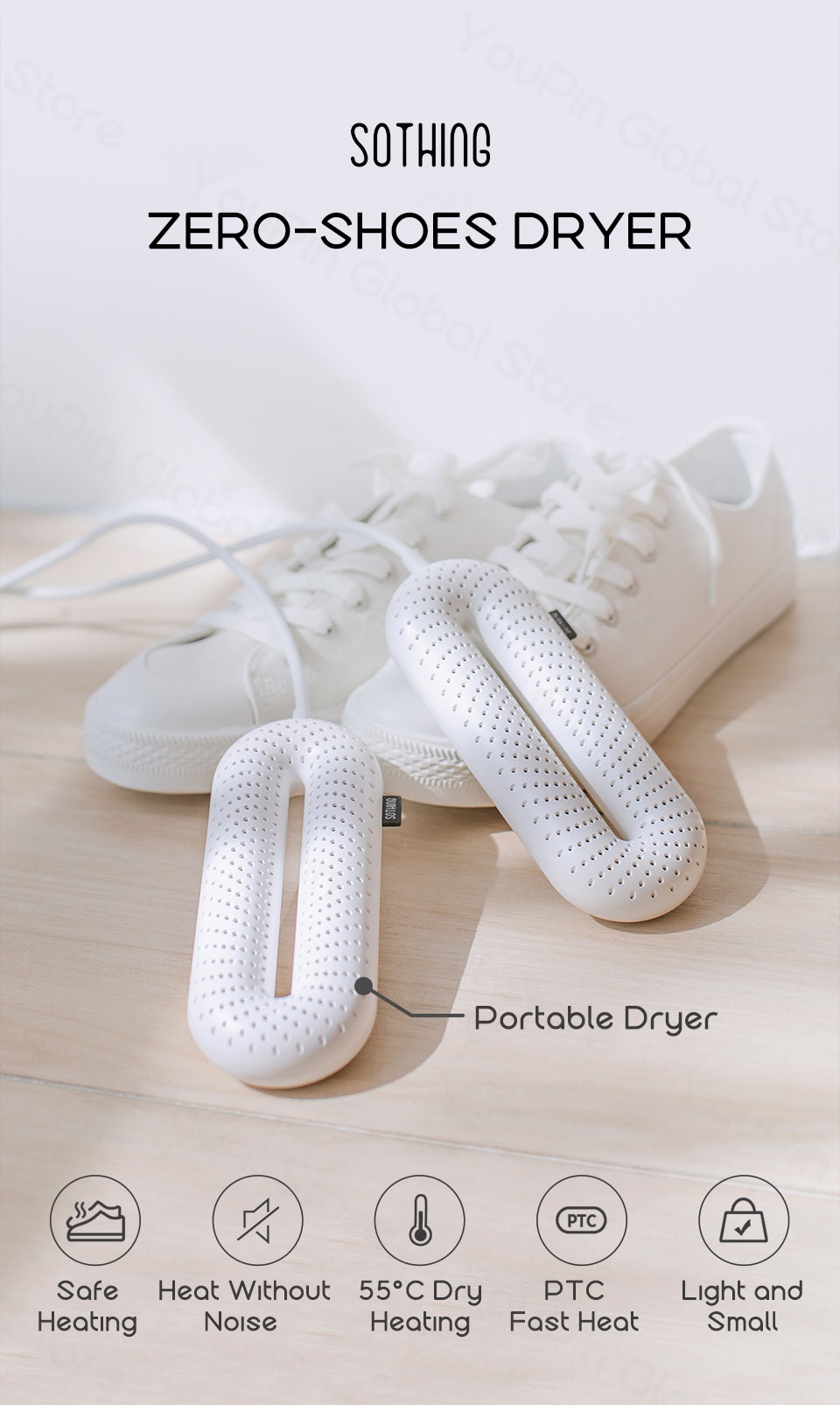 The Zero Odor Shoe Dryer & Disinfectant is a unique portable household electric disinfection shoe dryer. This new slick design utilizes UV Constant Temperature PTC heating to dry and deodorize its immediate area. It comes in two colors, purple and white. Our premium version contains a LED self-timer.
 This is a new design of a shoe dryer and deodorizer. This is a portable shoe dryer that is also a deodorizer. It's basically a shoe dryer and deodorizer in one.
This unit is capable of drying your shoes very quickly and efficiently. It can dry a pair of shoes in under 30 minutes and produces heat that kills germs and bacteria. 

The shoe dryer is made of ABS UL94 V0 fire-retardant materials. Compression and high temperature resistance, not easy to burn and deform during use. The product size of the shoe dryer is the size of the palm of your hand. It can be easily stored in suitcases or carry-on bags.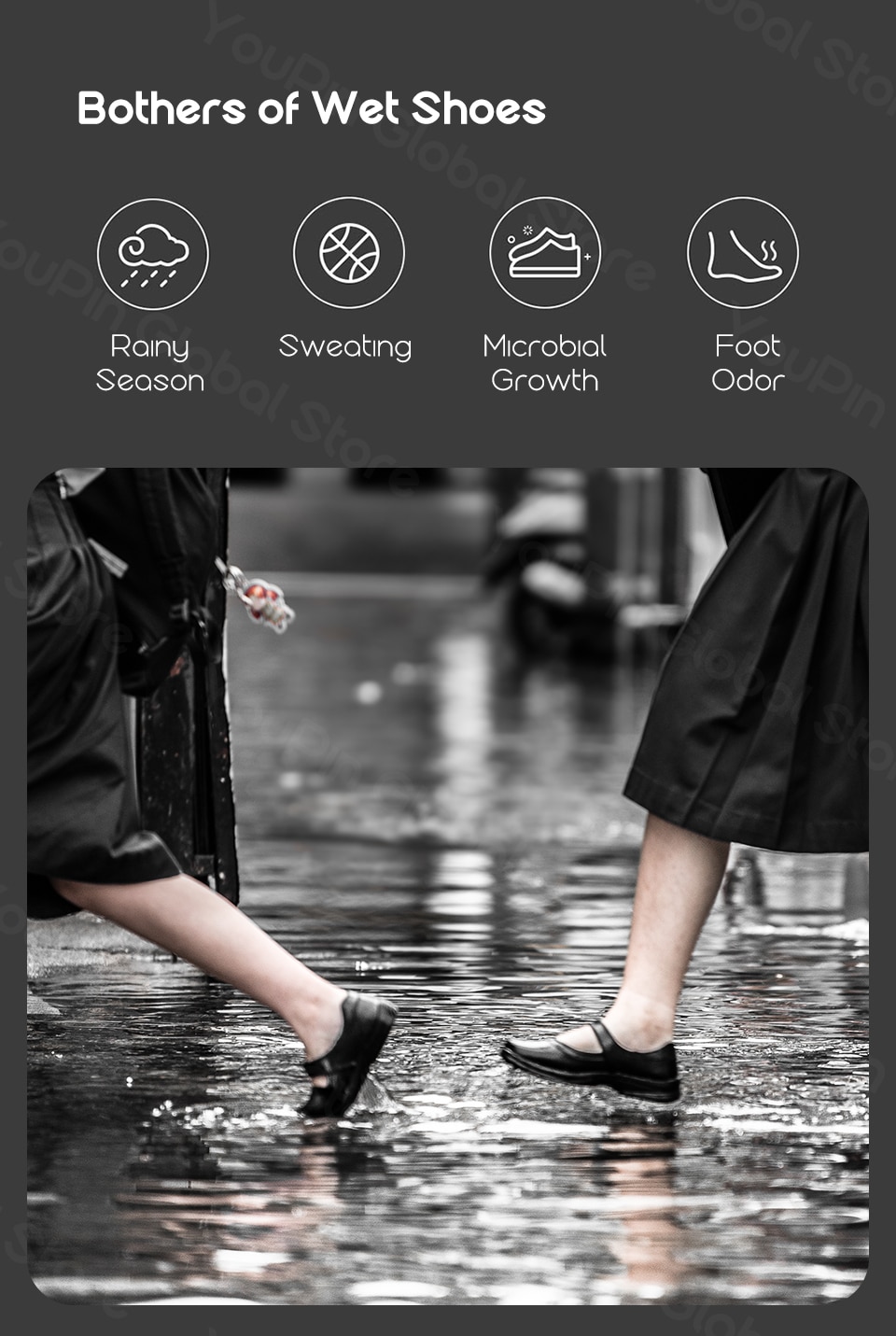 ------
Wet shoes might cause microbial growth, foot odor.
------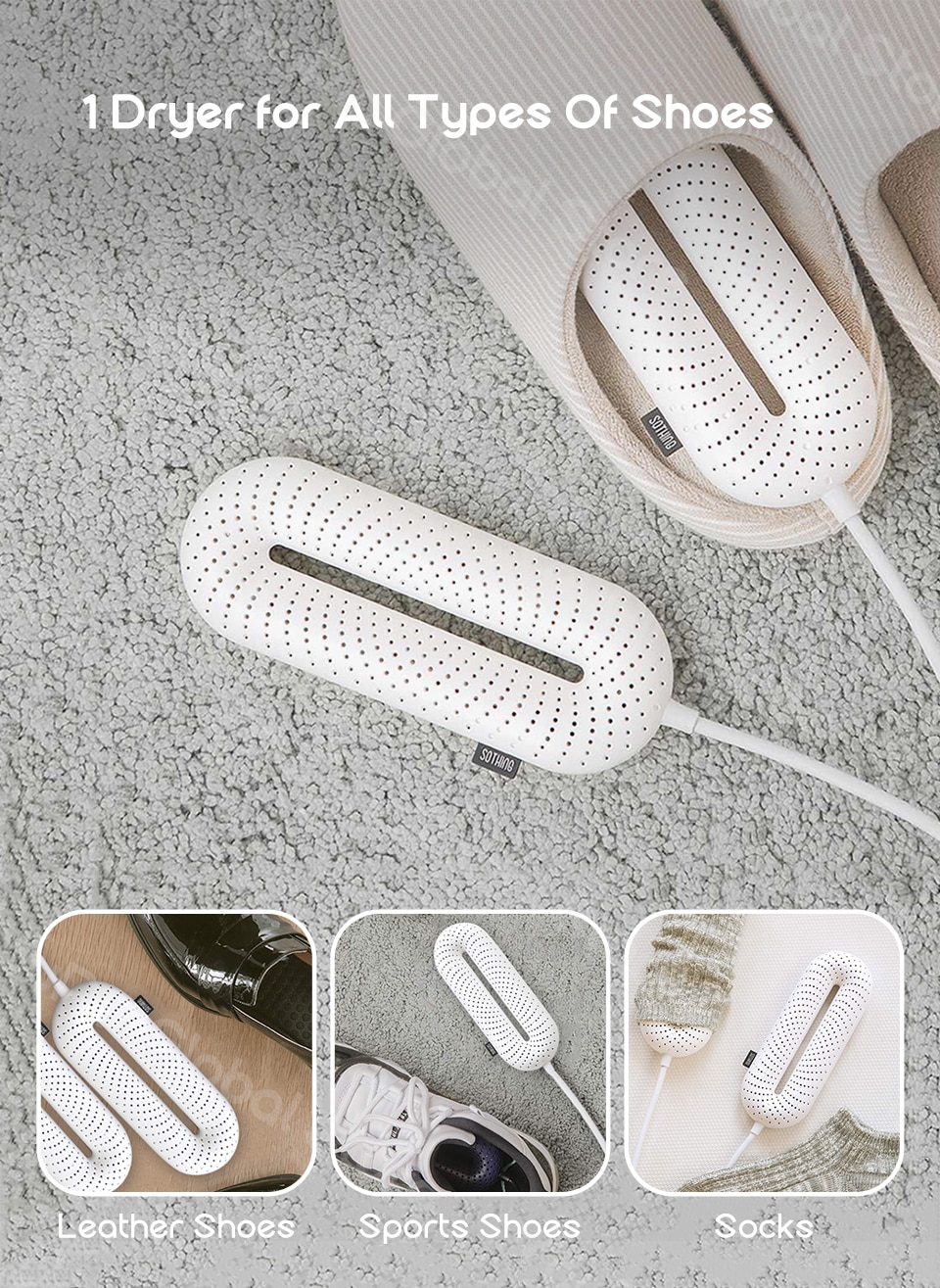 ------
No matter it is thick shoes, leather shoes or socks, Sothing can takes care they all.
And it has ozone mode to remove badly smell of shoes.
------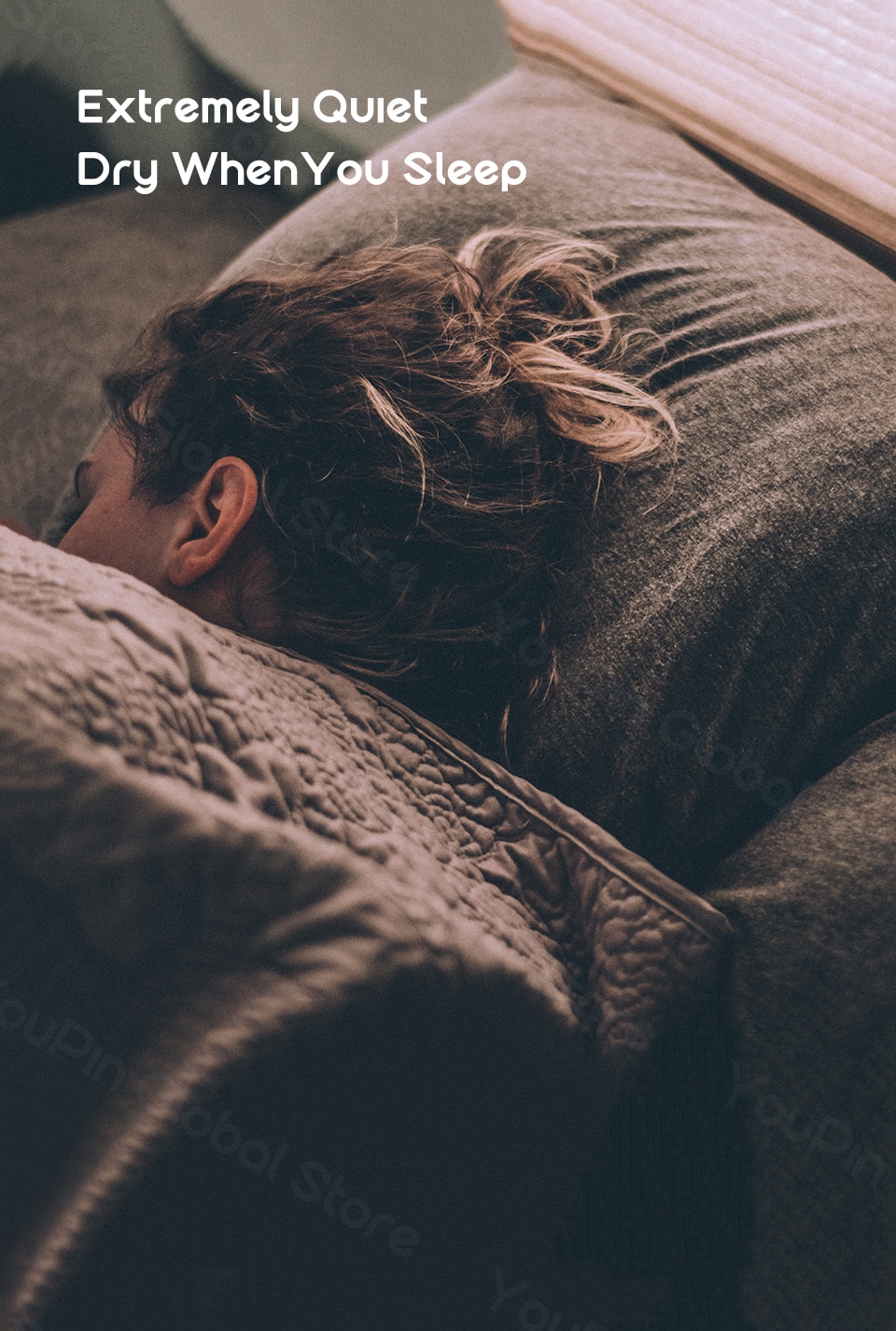 ------
This Shoe Dryer is heating with PTC. Unlike hot wind dryer, this boot dryer makes no noise.
-----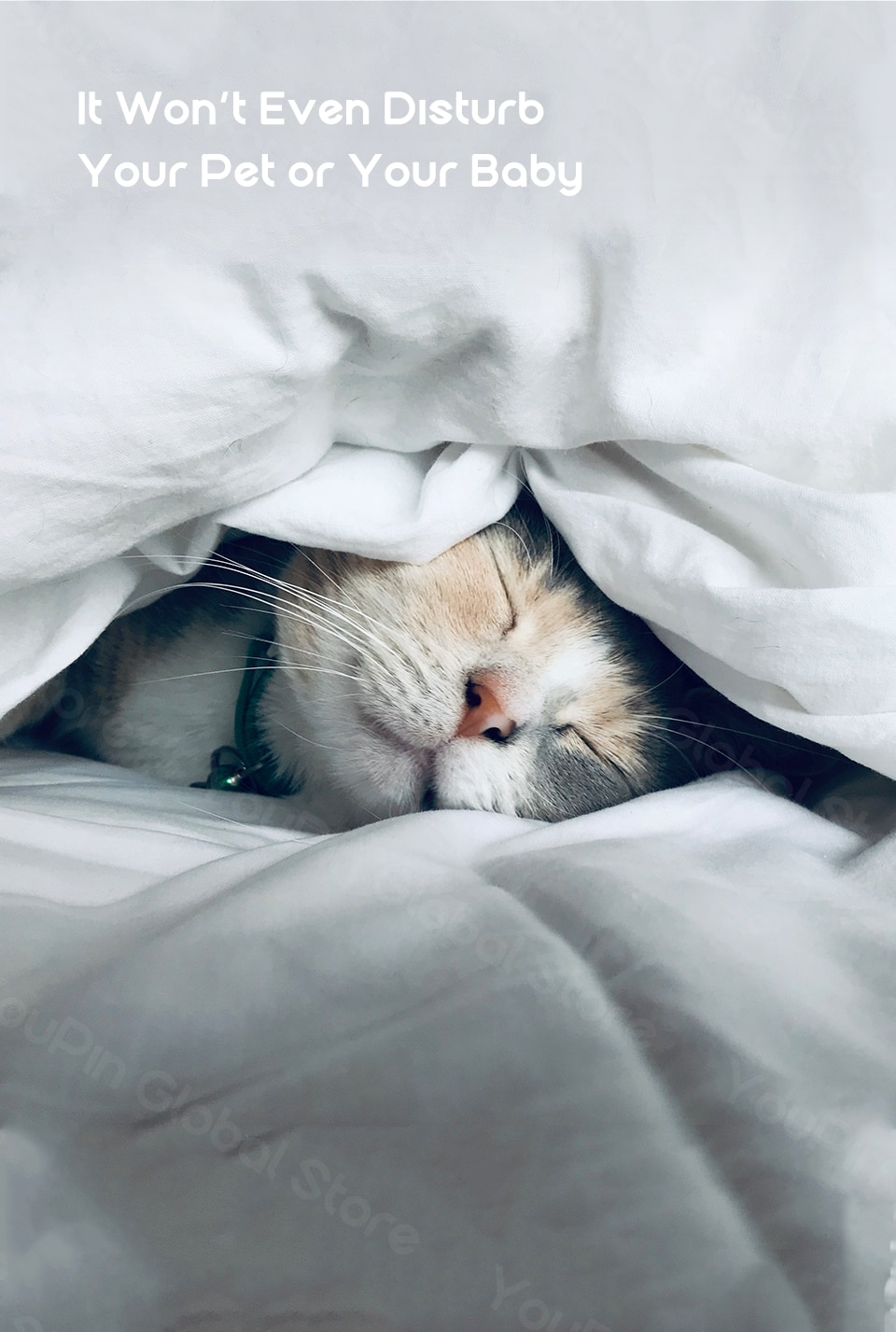 ------
It won't even disturb your baby or pet.
(Cats and dogs are afraid of motor's noise as they have 3 times hearing of human's. Babies are more sensitive to noise too.)
------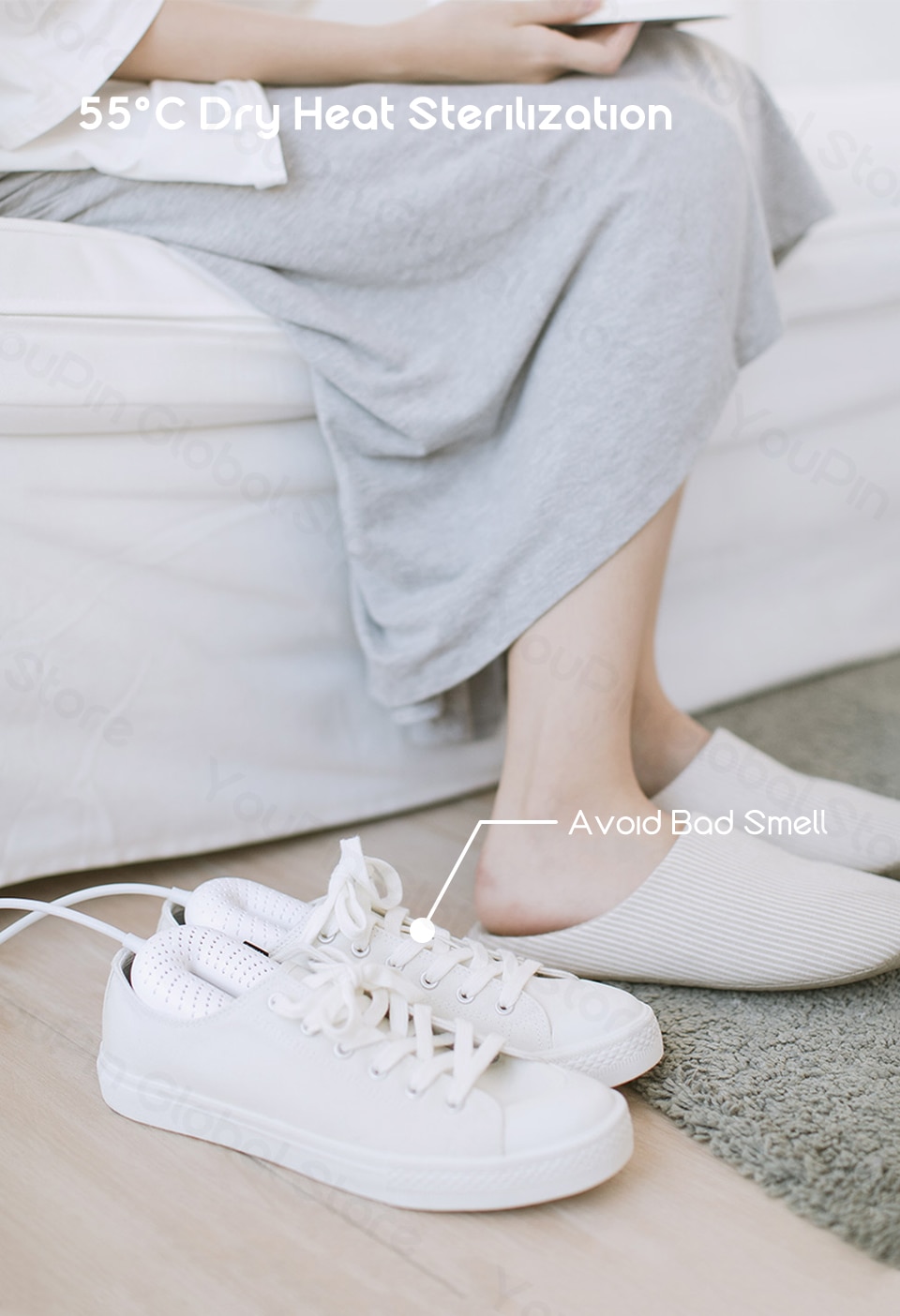 ------
Stabilized 55°C heating dry your shoes gently without overheating while bringing out all the moisture.
------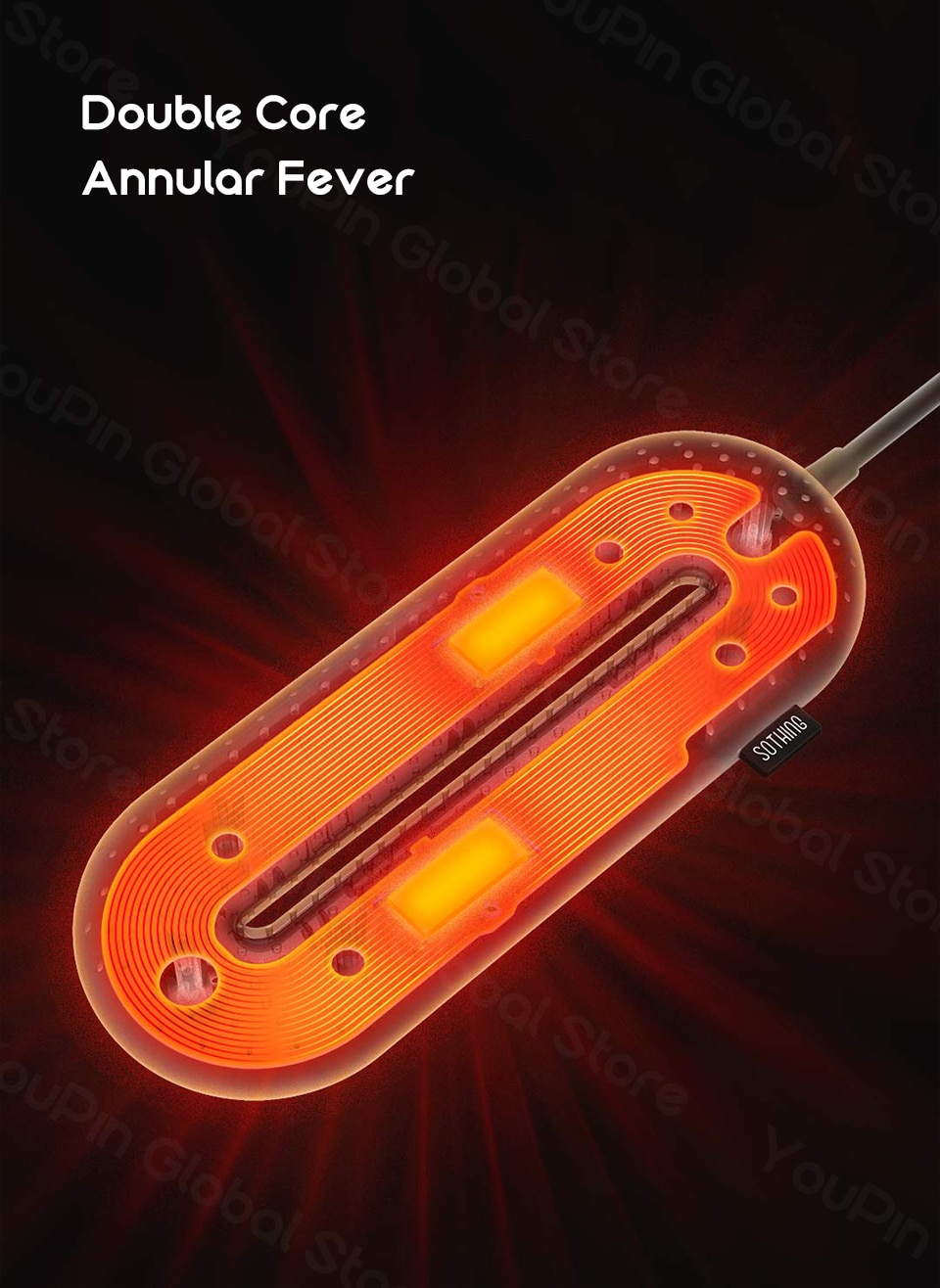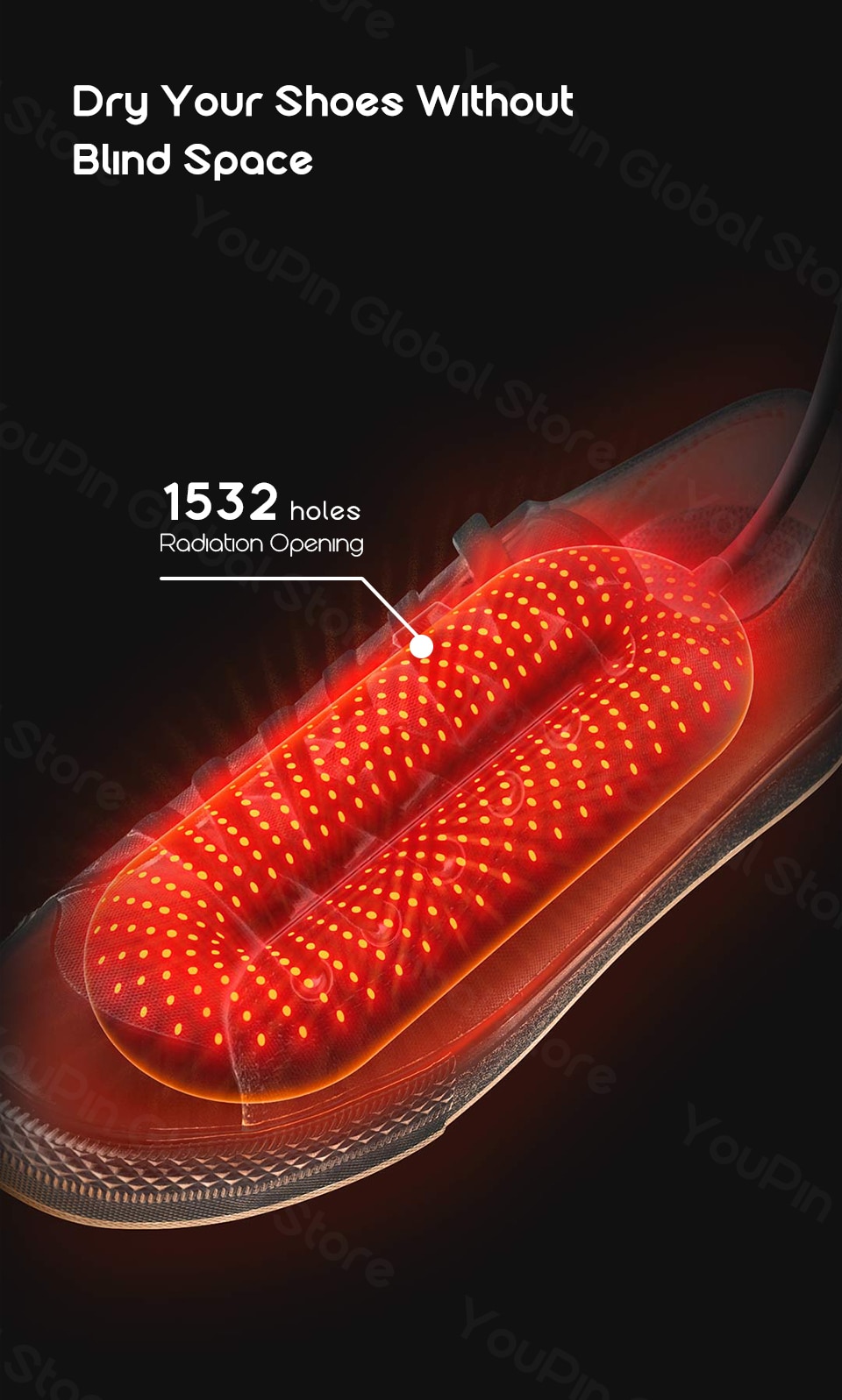 ------
Design with 2 PTC heating elements and 1532 holes on the surface, 360 degree dry your shoes. Say goodbye to wet shoes.
------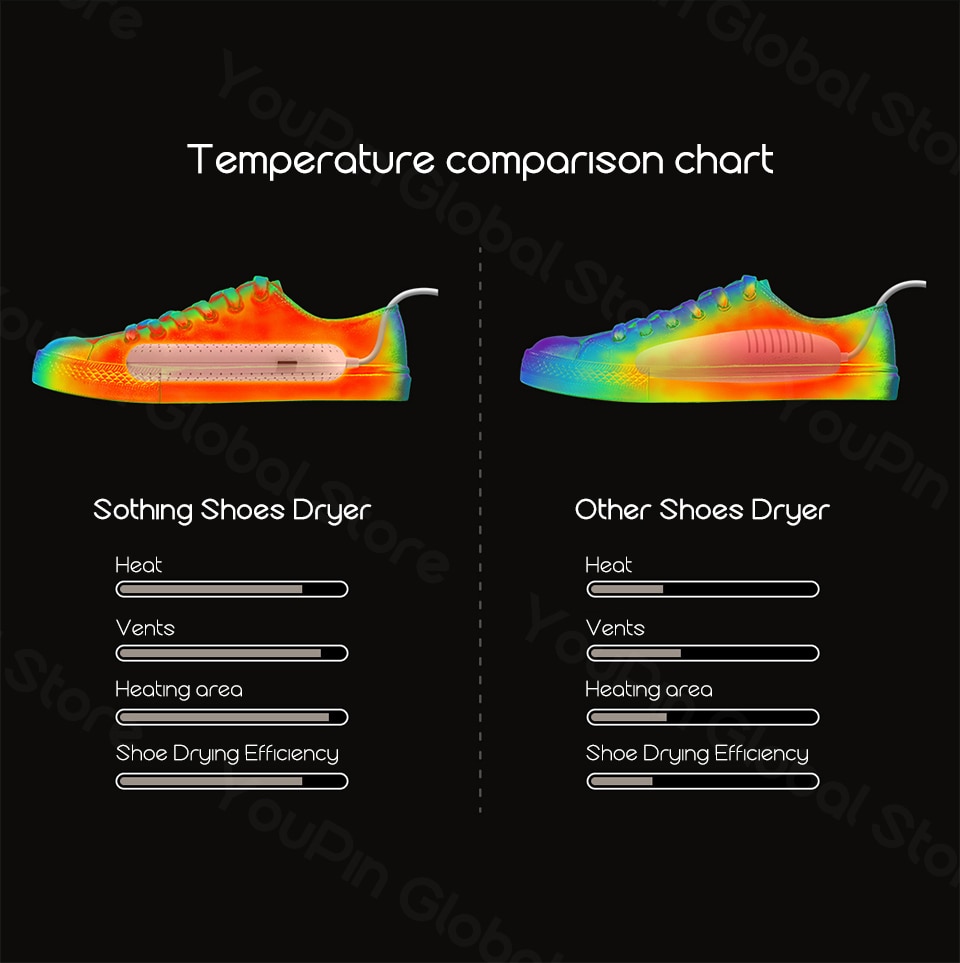 ------
Our Dryer is better in heat, vents, heating area and shoe drying efficiency.
------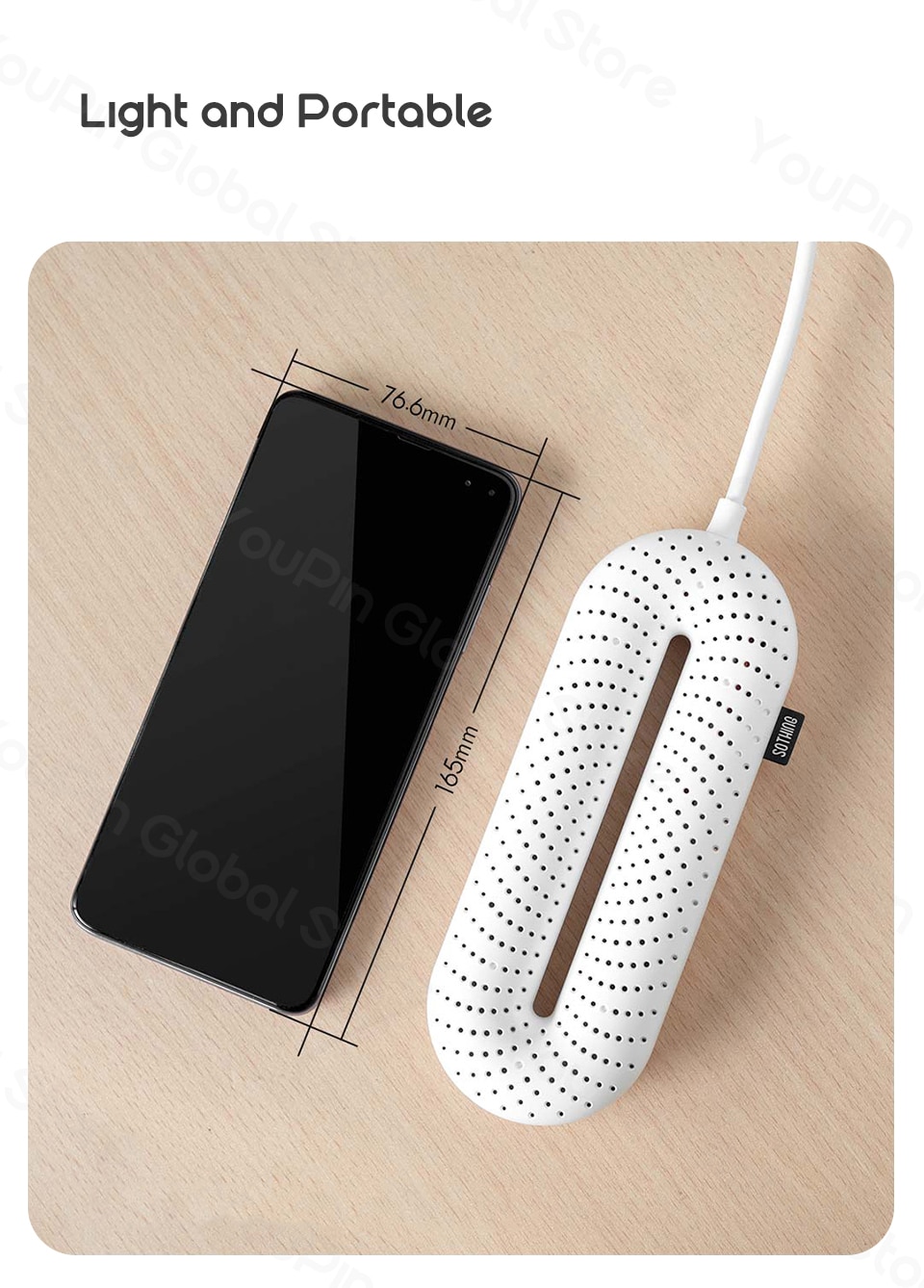 ------
Sothing dryer weights only 250g which is same as a smartphone.
The minimalist design allows this dryer to be stored in any cabinet without blocking space.
------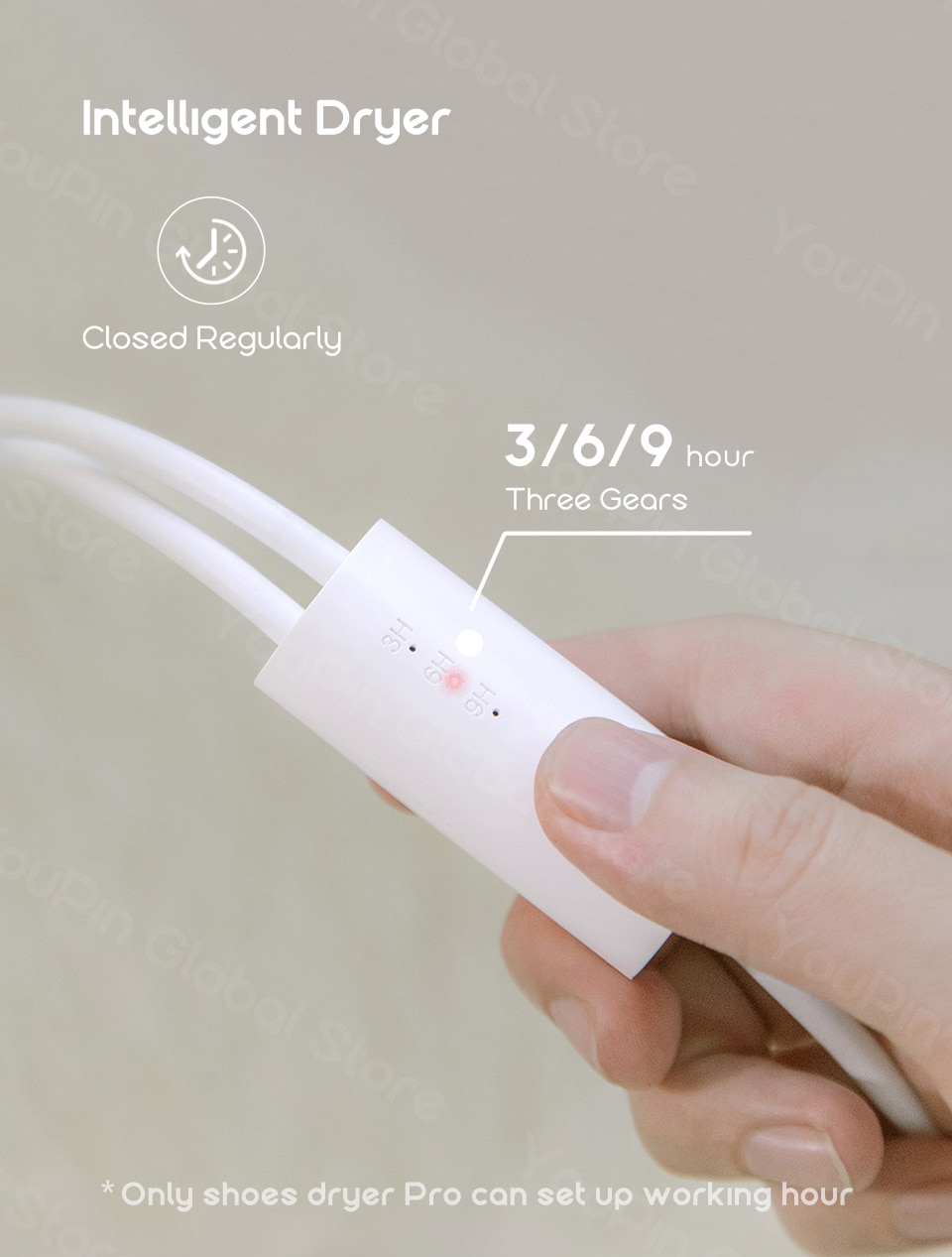 ------
Build-in chip will keep this machine safe, it will Auto shutdown when it's over heating.
Also you can setup time for working hours, 3 hours, 6 hours or 9 hours.
*Only shoes dryer Pro can set up working hour.
------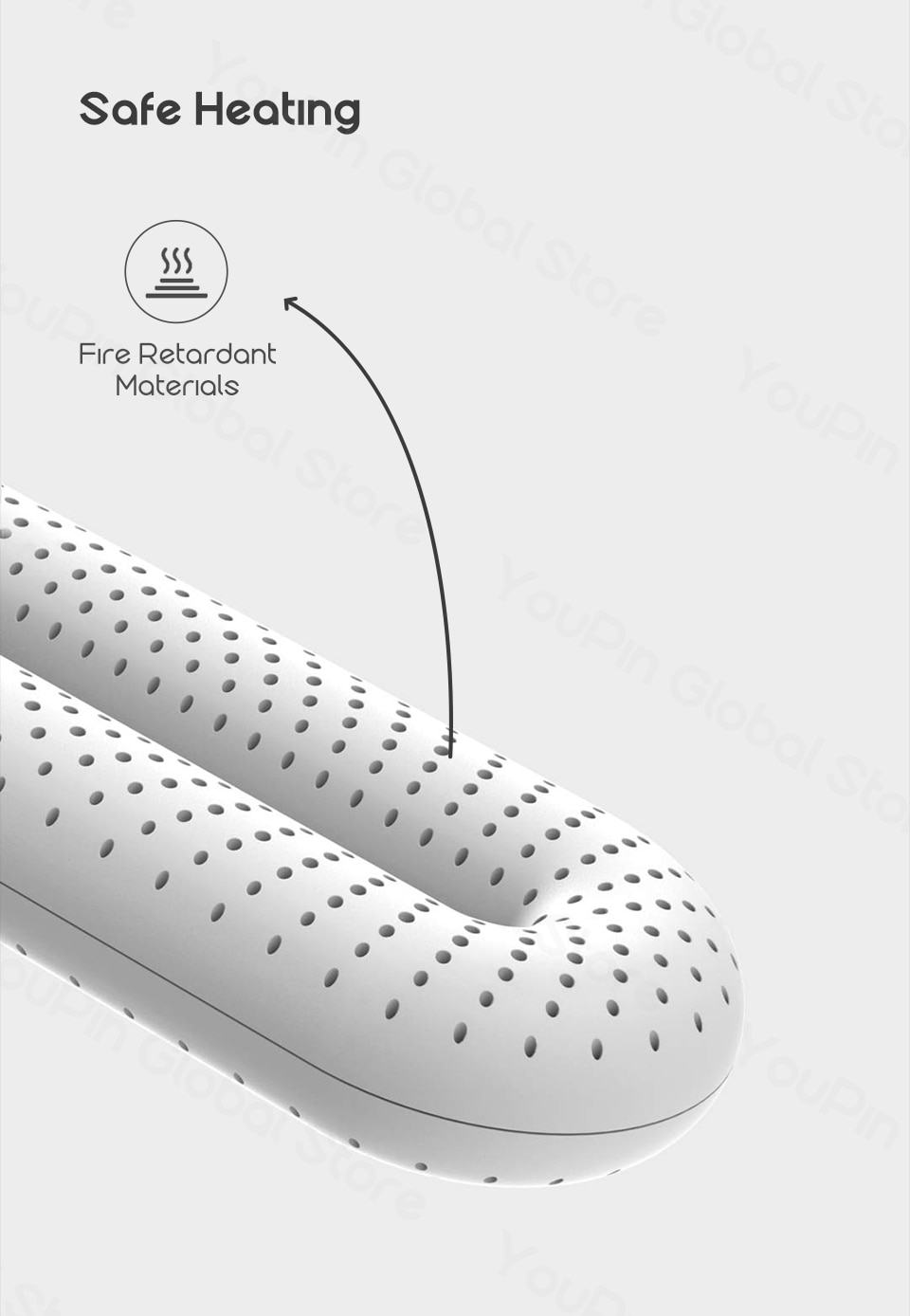 ------
Dryer with ABS UL94 flame retardant materials which could prevent fire immediately.
------